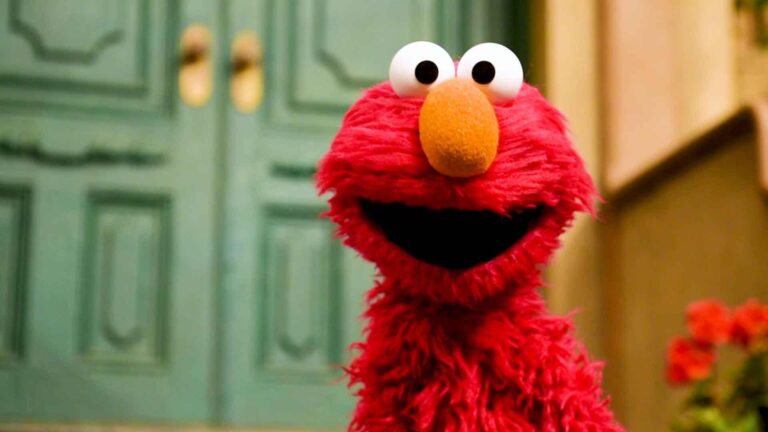 Elmo is a beloved red muppet from the Sesame Street show. He is a red furry monster with a falsetto voice, portrayed by Kevin Clash from 1985 to 2012 and Ryan Dillon from 2013 to the present. He is well-known for having illeism and hosting the last five-minute segment on Sesame Street. Today, we are going to talk about the best Elmo puppet, his origins, history, voice actors, and much more.
As you already know, Sesame Street and Elmo's World are shows created specifically for children and are a big part of pop culture. Elmo lives in a Sesame street apartment with his father Louie, mother Mae, and sister Daisy. He also has a goldfish named Dorothy and a dog named Togo. Sesame Street is a beloved show of our childhood, and it is always nostalgic to think and talk about it, so without further redo, let us get into it.
History of Elmo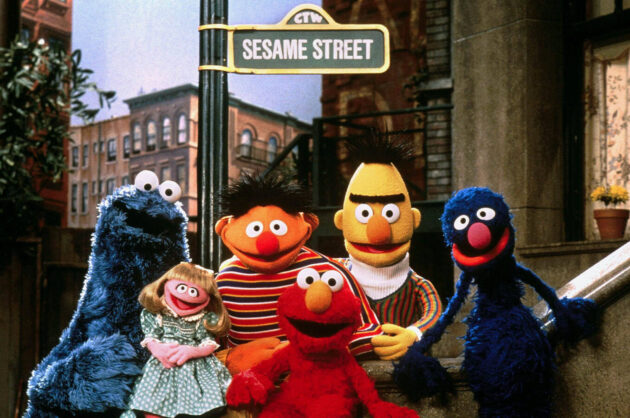 According to the show, this legendary muppet is three and a half years of age, and his birthday is on February 3rd. What is really curious and interesting about Elmo is that he generally avoids pronouns about himself, and he chooses to refer to himself in the third person.
The origins of Elmo Puppet are best described by Nancy Sans, who was the staff writer for Sesame Street. She claims that there was an extra red puppet just lying around, and the production decided to give him a personality and create an entirely new character.
The Elmo character was originally created as a background and supporting character during the 70s, and his first appearance was in the song "We Are Monsters" by Sesame Street 1980. Years later, Elmo was a recurrent guest on Sesame Street, and in the later episodes, he was pretty standard as a supporting character on the show.
Who Voiced Elmo, and How Did He Get the Role?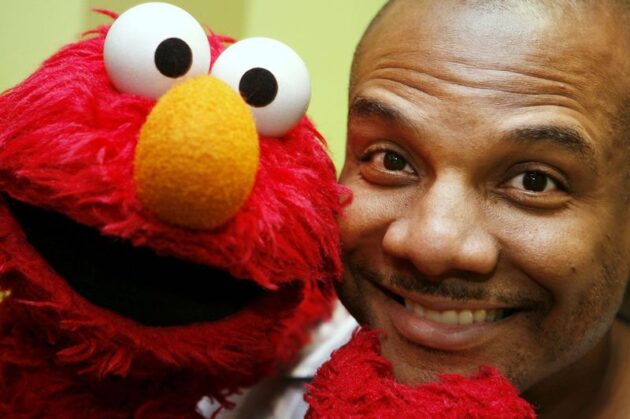 Elmo's character was portrayed by Jerry Nelson between 1980 to 1981, and later on, Richard Hunt took that job over from 1984 to 1985. During the last year that Richard Hunt portrayed Elmo, he got very frustrated, and he squeezed and threw the puppet at Kevin Clash, who afterward got the job and voiced Elmo for the longest period to this day.
Not only that Clash gets to puppeteer Elmo, but he also greatly influenced the studio and provided them with his own vision of what kind of character he should be. Clash thought that Elmo should be a kind and caring character, and since he gave the energy and life to this puppet from the first day, he remained the main voice actor all the way to 2012.
Clash's performance was so inspiring that Jim Martin, John Tartaglia, and Matt Vogel provided the movement of Elmo's legs and arms in green screenshots. These three were secondary performers of the Elmo character.
The Significance of Elmo's Character in Pop Culture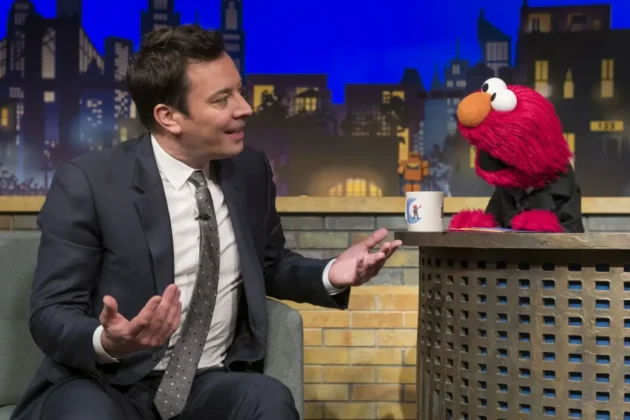 Elmo left a significant mark in modern pop culture and was a widely recognized and beloved character for decades. He was a regular guest on The Rosie O'Donnell Show and was touring on talk shows. Elmo appeared on Martha Stewart Living, The Tony Danza Show, Rove Live, Wait Wait…Don't Tell Me!, and The View.
The Elmo character was a prominent figure in the culture for a long time, and as such, he played an important role in kids' lives. He also gave babysitting tips alongside a developmental expert in 2005 in the episode of Teens Kids Show.
Elmo also appeared in several international co-productions such as 5, Rue Seasame in France, Sesamstrasse in Germany, Sesamgade in Denmark, Sesamstraat in the Netherlands, and The Fruchester Hotel in the British co-production.
Controversy Related to Elmo's Character
Although Elmo was a beloved character worldwide, some fans were not happy about his prominent status. The main complaint that they had was about dramatically reduced roles of some older characters such as Big Bird, Oscar the Grouch, Prairie Dawn, Count von Count, Cookie Monster, and Grover.
Fans that complained about Elmo's status blamed him for the permanent departure of Kermit the Frog from Sesame Street. They also thought that Elmo referring to himself in the third person was bad for children because they thought this type of expression taught them inappropriate English.
Elmo Puppets and Costumes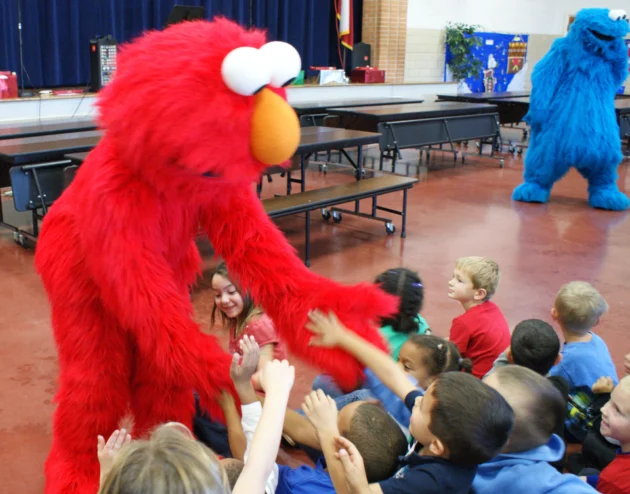 During 2011, there were eight or nine different Elmo puppets on the set at all times. Only one Elmo was with rods, and this one was puppeteered by Kevin Clash and secondary puppeteers. There was also a remote control Elmo puppet and another puppet for the blue screen.
As time passed, there was also a live-action version of Elmo, which was used in the 4206th episode and other special episodes such as Elmo's World: Happy Holidays. Muppet Workshop, which is known nowadays as Jim Henson's Creature Shop, created multiple versions of the Elmo puppet. These versions were used in the Tickle Me Land segments of Elmo's World.
The puppets of this beloved character were pretty basic, but the design is recognizable worldwide, as it appeared in numerous TV shows, talk shows, and popular events.
Which Elmo Puppet Is Best, and Where Can I Get It?
Since Elmo puppets are a huge part of modern pop culture, they are available in various local shops, malls, and online stores. You can find a wide variety of Elmo puppets on Amazon.
There are multiple sizes, manufacturers, and designs, so it is one of the best locations to browse for this particular puppet. In the section below, we will highlight one of the best-selling Elmo puppets you can find on Amazon.
Gund Sesame Street Take Along Elmo 12″ Plush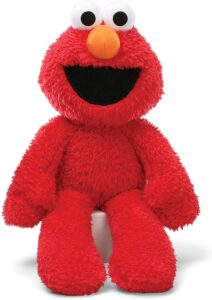 This Elmo puppet is a product that comes from the Gund store. It is nine inches long, eight inches wide, and twelve inches high. The puppet is made of soft, huggable material, and it accurately depicts this beloved Sesame Street character. The fur and eyes are super-soft, and the doll is very well-stitched.
It is a great gift for all fans of this red furry monster with a falsetto voice, and since it comes with a very low price tag, you will get a nice bargain.
Final Words
Elmo is a real superstar, and he captured the hearts of multiple generations. Although the character has been voiced by a different voice actor since Kevin Clash resigned, Ryan Dillion reprised the portrayal of Elmo, and the character is still alive and well. The same goes for puppets that accurately portray Elmo since they are popular as ever.